Bar & Restaurant
Le Bistro
Our restaurant 'Le Bistro' with pleasant and hospitable vibe, occupies a central spot on our campsite. A cosy bar for a chat and a drink forms part of it. Restaurant and bar overlook the swimming pool, as does the enclosed outside terrace, where mulberry trees provide ample shade for relaxing with a cool drink or an ice cream.
Our restaurant is inviting, with wooden chairs and tables, and with both intimicy and space.
In the kitchen Nils is the 'chef'. The food he cooks is simple and honest, prepared with fresh ingredients, which are often sourced from the surrounding Eyrieux valley. His dishes comprise French specialities, like bœuf bourguignon, gratin dauphinois, or sauté de dinde. But also tasty Italian pastas or the popular Austrian schnitzel.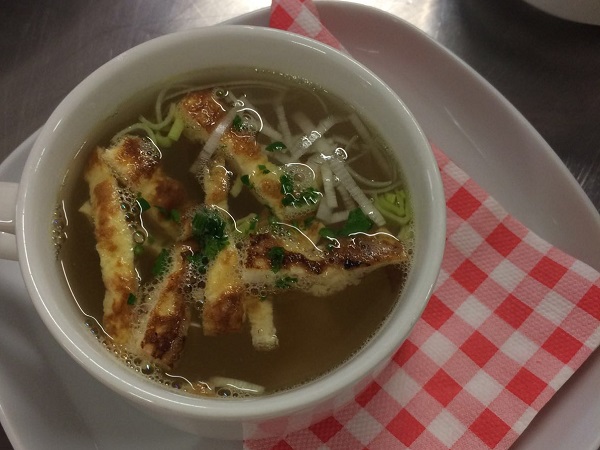 Indonesian evening
On Wednesdays we 'go oriental' and organize an Indonesian evening, a tradition which has survived at the campsite for almost twenty-five years, and has been handed down from father to son!
Together with our team, Nils cooks various dishes from the Indonesian kitchen : nasi goreng, rendang, sambal goreng telor, gado gado, ajam pedis, saté, …
All the dishes are homemade and prepared with care.